The Rust Suede Jacket
Tuesday, September 22, 2015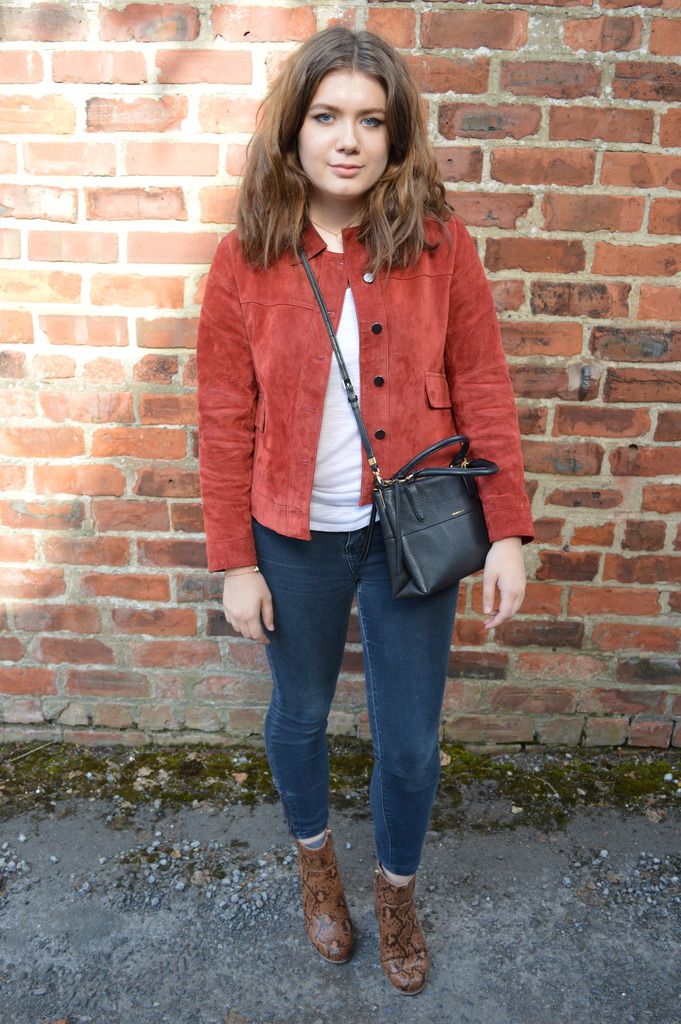 Like all bloggers, I'd been after a suede jacket all summer when I found this beauty lurking in the Champs-Élysées Zara.
I've adopted a very relaxed approach to the 70's trend this season. While I love the whole flares, platforms and suede jacket look on leggy models, it doesn't quite work on me. Instead, I've bought a few key pieces - denim a-line skirt, tasseled blouses - and incorporated them into more modern looks.
This jacket is so easy to wear. It is the perfect cut, looking great with jeans and skirts, as well as being very flattering. I find the colour is great for this time of year as it is such a pretty Autumnal shade, and it goes great with brown hues. Also, it is so soft!!
I decided to keep the majority of the outfit simple and make a statement with the boots. I am in LOVE with these boots. Snakeskin ankle boots are everywhere at the minute but these Topshop beauts are ideal. Perfect everyday heel height, neutral coloured and reasonably priced? I'm sold! I find myself reaching for them everyday at Uni because they just add a point of interest to an otherwise plain outfit.
I am really obsessed with suede at the minute and am lusting over the
matching skirt
to this jacket! What are your thoughts on the suede trend?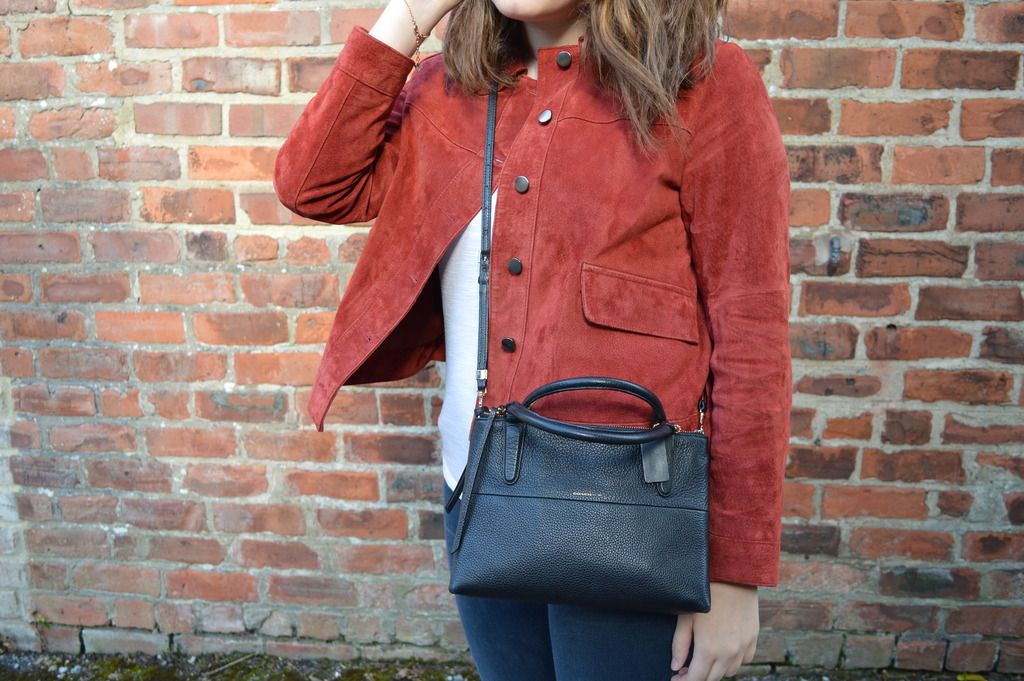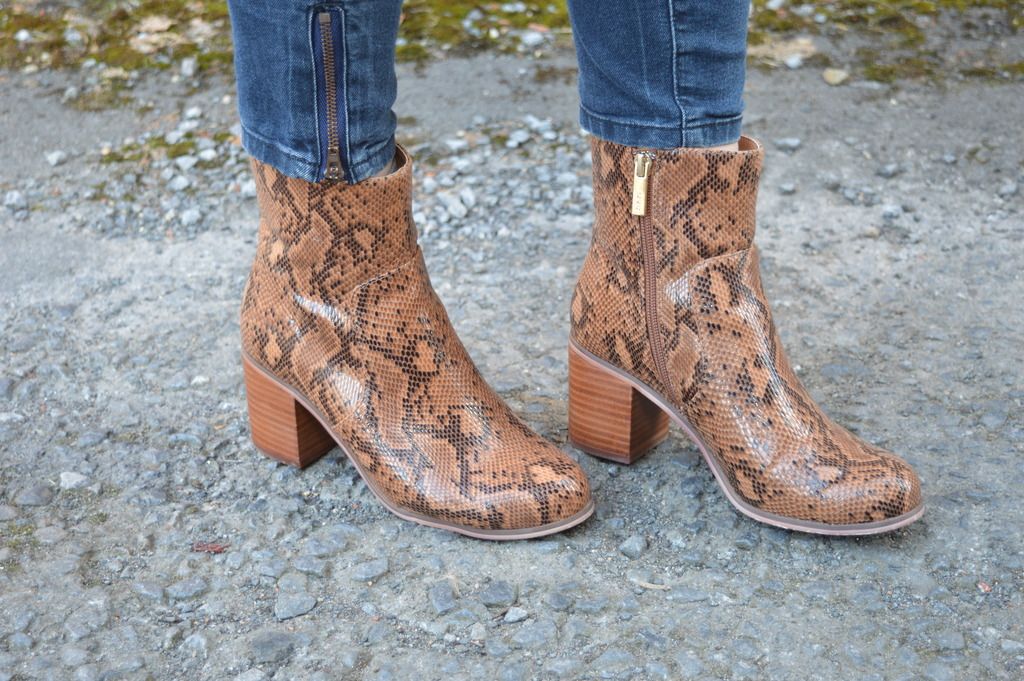 Jacket -
Zara
// Necklace -
H&M
// T-shirt - Next // Jeans - New Look // Boots -
Topshop
//