Girlfriend Jeans
Monday, September 07, 2015
Introducing my new favourite denim shape.. the Girlfriend jean.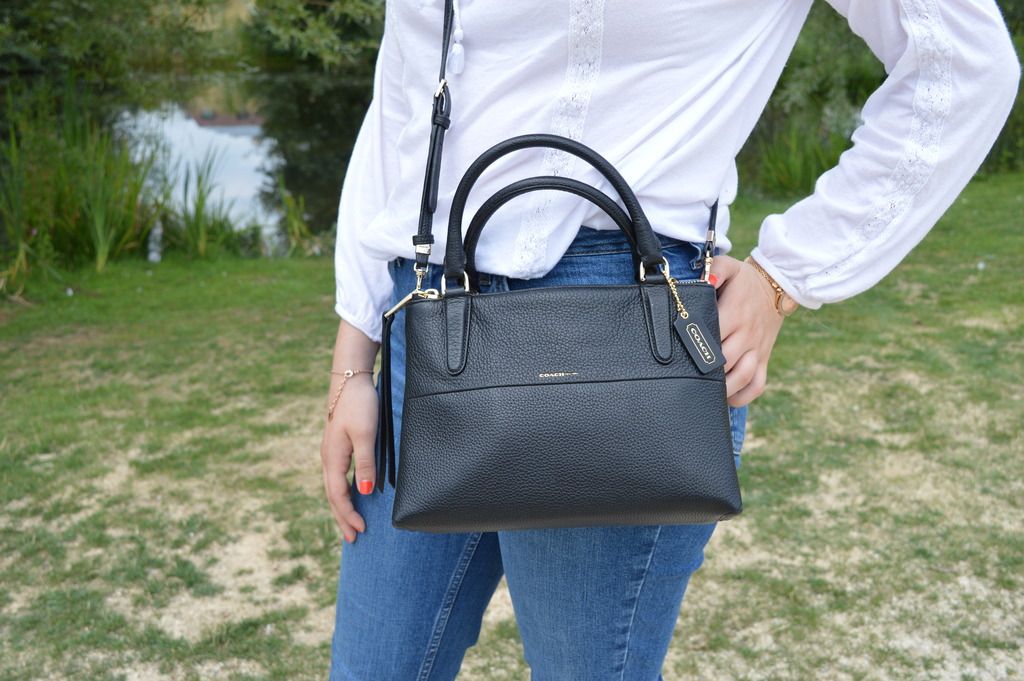 Necklace - H&M // Top - New Look // Jeans - Topshop // Bag - Coach // Shoes - Zara
What exactly is the 'girlfriend' jean? I mean, boyfriend jeans make sense. The baggy, distressed, borrowed from a boyfriend vibe. But doesn't this make girlfriend jeans simply our own jeans?
Whatever it means, I like them. Slightly high waisted (very flattering), tight on the thighs and slightly flared above the ankle; they really are the perfect jean shape. I find them to be a less scary version of Mom jeans. These Topshop ones are just the perfect denim wash and exactly the right amount of cropped. The best part? They were ten pound in the sale. Ten pound!!
I kept the rest of the outfit minimal with luxe accessories. I've been after a simple yet good quality, black, cross body bag for aaaaages and I scored this Coach beauty in a designer outlet, it fits the bill perfectly! And these Zara lace up shoes which I cannot stop wearing. I get compliments every time!
What do you think of Girlfriend jeans?